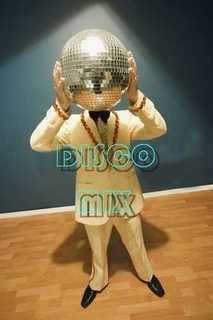 Dj, producteur, animateur radio, William est un touche à tout dont le crédo est la bonne musique. Hip Hop Oldschool, Disco, Funk, Soul, House, tout est bon à ses oreilles, de la rareté New Yorkaise à la production ayant brûlé d'innombrables dancefloors.
C'est un vrai passionné de musiques avant tout, dont la technique est d'une précision chirurgicale. Son mot d'ordre ? La découverte, la redécouverte, l'explosion des barrières entre les styles et bien sur, vous donner du plaisir...


Playlist :

Dr Perri Johnson "Psyched up"
Bill Summers "Walking on the sunshine" (willy's live edit)
D Train "D Train dub"
Secret Weapon "Must be the music"
King Errisson "Well have a nice day" (willy's edit)
Joe Battan "El rap-o-clap o"
Jeanette "lady" Day "Come let me love you" (willy's live edit)
Conversion "I can't stop dancin"
Funk Deluxe "Dance it off" remix
Bar-Kays "She talks to me with her body" remix
Flakes "Flakes rap"

En savoir plus sur Monsieur Willy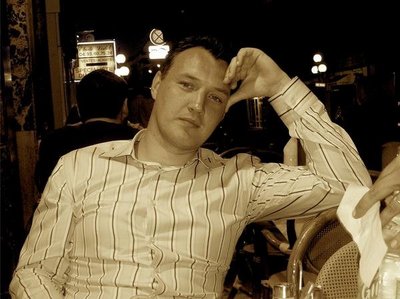 Retrouvez Mr Willy à la radio dans son émission "Le mix superclasse", chaque dimanche de 17h à 18h sur Générations 88.2 FM ou sur le net
generationsfm.com/playerGenerations
pour une sélection libre, désintéressée et hors des sentiers battus du hip hop.
Liens :
Le blog du Sieur, une référence
Son espace
English :
Very early initiated to the joys of the music, he's said impassioned by the "all schools", with the various and unceasingly renewed influences (disco rare groove, funk, afro, old school rap, nineties hip hop,...). Each times, it's more than thirty years of sounds in your ears. Funky fresh in the flesh and true leader of the eclectic wave, "Sweet Dick" WILLY remains the Master of the speciality. Its mix are surgical.
Sexyest beatz, erotics drums and orgasmic mix is a motto. Hip Hop is in his blood and his selection perspire of History and knowledge. Every time you hear him, just ask one question to yourself : who's hot, who's not !
Be there or be square, it'll be fire for the boyz and wet for the girlz !!!
Willy is also a music producer (discolypso series and sweet dick cutz collection on bossley recordz and Dirty musik). He produces under several nicknames like monsieurwilly, mister wiggy, Willy baby !!! and of course "sweet dick" willy, Hmmmm...
He's the half part of the dope Hip Hop producers team "Sure Shot Brothers" and also the half part of "Da Beatmonstarz" with Sami Dee.