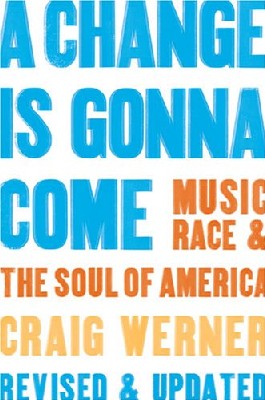 Format : Broché - 468 pages Rev&Updtd édition
ISBN : 0472031473
Dimensions (en cm) : 3 x 16 x 23

From Publishers Weekly
An ambitious and comprehensive look at the deep connection between race and music in America, Werner's book is filled with provocative insights. Why, for instance, did "funkateers and feminists, progressives and puritans, rockers and reactionaries" band together in an "unholy alliance" against disco, destroying "the last remaining musical scene that was in any sense racially mixed"Aa scene that made crossover stars of women, African-Americans and gay men? Werner (Up Around the Bend), a professor of Afro-American Studies at the University of Wisconsin, Madison, is enlightening without being overwhelming. Tracing the gospel, blues and jazz "impulses" through American, English and Jamaican music, he shows how the threads of music spun under the oppression of slavery and inequality have been woven into all types of popular and innovative music. One of the high notes of the book is his vivid description of how, as disco petered out, hip-hop and rap emerged in the burnt-out, battle-scarred terrain of the South Bronx. Cut off from the increasingly "upwardly mobile" Studio 54 scene, the locals developed their own dance music, drawing on snippets from the history of popular music and particularly on the techniques of Jamaican street-party DJs. Werner's breadth of knowledge is impressive. He writes with equal clarity aboutAand respect forAgospel icon Mahalia Jackson (who "placed black women and their voices at the center of the freedom struggle") and Public Enemy (who expressed a "combination of political intelligence and street realism"). In America, where most people live in spaces rigidly defined by race and ethnicity, Werner shows how music still has the power to bring people together.
Copyright 1999 Reed Business Information, Inc. Ce texte se rapporte à l'édition Broché.