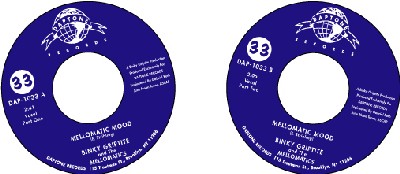 Hot on the heels of his festive Christmas single,
Dap-Kings' guitarist/emcee Binky Griptite
comes into his own on this two-part jaunt into the world of live-wire funk. The contrast between his laid-back lyrical message and the hyper-tight, up-tempo groove he chooses to lay that message over is staggering. With only a smattering of part two breakdowns and a handful of two-bar turnarounds to give them respite, it is no less than a miracle that The Mellomatics can keep this lightning-paced,
Tighten-Up
inspired tornado from spinning apart. But, alas, they do it, And with Feeling!
www.myspace.com/binkygriptite
.myspace.com/binkygriptite