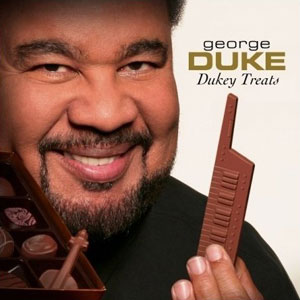 Tracklisting

01 - Everyday Hero
02 - I Tried To Tell You
03 - A Fonk Tail
04 - Dukey Treats
05 - Listen Baby
06 - Mercy
07 - Somebody Laid It On Us
08 - Creepin' (Ghoulie Remix)
09 - Right On Time
10 - Sudan
11 - Are You Ready
12 - Images Of Us

George Duke will make his Heads Up debut CD, scheduled for release in September 2008.
The album promises to be a return to the funk sensibilities he originally explored in the late `70s, the kind that successfully combined energy, fun and thematic substance.

To date, the guest list includes Bootsy Collins, Jill Scott, Howard Hewett and Teena Marie.
Additional high-profile funksters, old-school and newcomer alike, are likely to get on board before the sessions are complete.

"This is probably going to be the biggest record I've done in a long time" Duke predicts. "I'm trying to get back to the kind of message that was being delivered in the `60s. If you look back at Sly Stone or James Brown, those guys delivered positive, uplifting messages. That's what this record will be about.
There will be some political statements made, some other issues addressed, but all in a positive way. I really want this to be a record that people love".

En savoir plus :