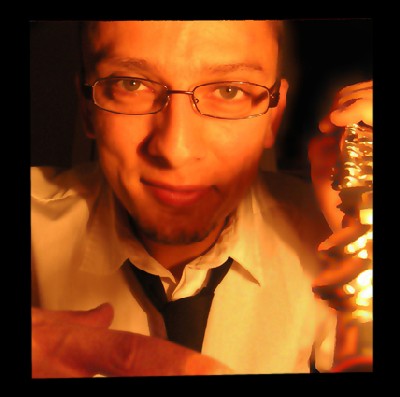 Nom du Groupe
: Ji Mob.

Label (si pas de label inscrire : Autoprod)
: Comet records

Site internet / Website
:
www.myspace.com/jimob

Ville / City
: Paris
Pays / Country
: France

Présentation du groupe / Band Profile (please include current members, what they play, and year they joined band)
:
Jérôme Drû,
Aprés de multiples collaborations dans le monde du Jazz et de l'eclectro (Omar Sosa, Stephane Belmondo, Julien Lourau, Toma Sidibé, Doctor L, Troublemakers, Mike Ladd, Chateau Flight...), il sort son premier album sur le mythique label Comet Records (Tony Allen, Doctor L, Smadj, Bumcello....).
Membres depuis été 06:
Jî Drû: flûte/voix - Lam Aït Amar Meziane: Rhodes - Toskano Jeanniard: Basse
- Matthieu Ouaki: Guitare - Nico Rajao: drum/perc - Antoine Berjeaut: buggle.
Invités : Sandra Nkaké, Julien Lourau, Magic Malik, Doctor L, Oil from Troublemakers.
Quelle est votre actualité ? What are the news ?
Sortie d'album: oct 2006 Director's cut

Premiers live: 27/10 avec Julien Lourau
3 et 4 nov à Paris.

Tournée à partir de janvier 2007