A l'occasion de notre soirée la Nuit de La Soul qui aura lieu le 3 octobre 2008 au Djoon (Paris), Dj Domisoul, notre guest, nous a concocté deux mixes histoire de vous mettre en jambes !!
Le premier est un exemple des sons que vous pourrez entendre à la soirée, le deuxième est un vrai mix.

Tracklisting pour La Nuit de la Soul in Mind :

RICHARD HEWSON ORCHESTRA, hammerhead
ALVIN CASH, twine time
FANTASTIC FOUR, as long as I live
CHARLES WRIGHT, what can you bring me
ANN SEXTON, you're losing me
CHARLES LEONARD, funky diver
JAMES BROWN, papa don't take no mess
GLADY'S KNIGHT & THE PIP'S, thank you
YAMBU, sunny
CHARLES PRYOR, funky junkie
B.J. PALMER, you'll be glad
JUGGY, oily
BROTHER JACK Mc DUFF, can't get satisfied
ALVIN CASH, unwind rhe twine
LEE AUSTIN, tutti frutti
JOHN LEE HOOKER,make it funky
BARE ESSENTIAL,rebel tour
GARRY DAVIS & THE VENDORS, rasha
BEGINNING OF THE END, funky nassau
RAY BARETTO, soul drummer
HERBIE GOINS & THE NIGHT TIMERS, coming home to you
JAMES BROWN, fever
WHATNAUTS, soul walking

Tracklisting pour le Morning Mix :

Tnt - meditations
Joey Pastrana - Cry back
LesMc Cann - Watermelon man
Albert Collins - Ain't got time
Ann sexton - You're losing me
Beginning Of The End - Funky nassau
Ray Barretto - Soul drummer
The X-Citers Unlimited - Soul to billie joe
Tina Britt - Sookie sookie
Herbie Goins & The Night Timers - Coming home to you
Wille Mitchell - Crawl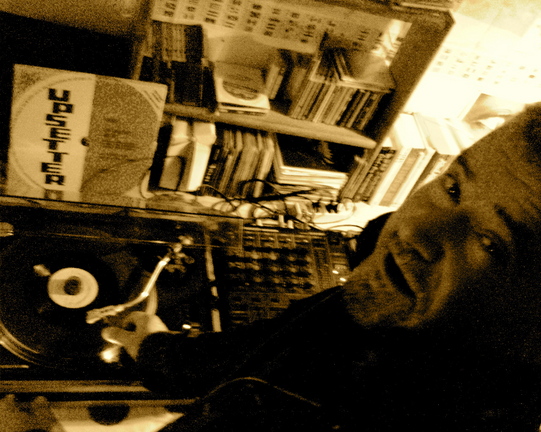 En savoir plus :
DJ DOMISOUL (40 ans de Black Music)
Depuis 1967, Domisoul vibre pour la black music. Disquaire dans les années 70, DJ résident du Cithéa dans les années 90 et collectionneur insatiable de soul music. Du haut de ses 40 années de Black Music, Domisoul sait illuminer le dancefloor de sa présence et de son charisme.
LIENS
www.myspace.com/domisoul
AGENDA
Domisoul en concert
>>> voir les dates