Tracklisting :

1. SARGENT & MALONE : LOVE MESSAGE
2. RICHARD JON SMITH : SHE'S A MASTER OF THE GAME
3. EVELYN THOMAS : HEARTLESS
4. CARL WILLIAMS : CAN;T GET AWAY
5. MELBA MOORE : LET'S GO BACK TO LOVIN'
6. GREG HENDERSON: DREAMIN'
7. RAW SILK : JUST IN TIME
8. EVE GALLAGHER : LOVE IS A MASTER OF DISGUISE
9. CEYBIL JEFFRIES : OPEN YOUR HEART
10. WILTON FELDER: INHERIT THE WIND
11. SIR BENTLEY : SWEET SHUFFLE
12. COJO : HEADS UP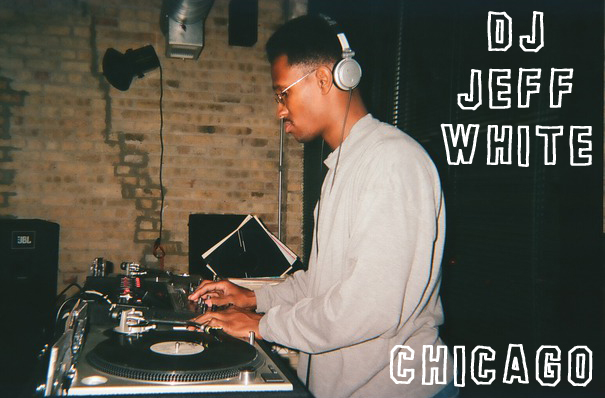 "My journey into becoming a DJ began in 1981. I was in a dance group called "The Boy scouts" we were at this club in Chicago called The Playground. The resident DJ was Farley Funkin' Keith, now known as
Farley Jack Master Funk
. He was one of the hottest DJ'S back in that time. Listening to him spin, the tricks, the blends, and the records he played, grabbed me by the collar. I enjoyed the way the crowd responded to the way Farley was playing, how he held their attention, never letting them go.
Month's later I bought a pair of Technic turntables and a Teledyn mixer. I began my record collecting by purchasing records from stores like Import ECT, Loop Records, Second Hand Tunes & Gramma Phone. Just to name a few, songs like "Keep On Dancing," "Keep Your Body Working," "Martin Circus" "Klein MBO Theme," were some of the hottest records out.
Now as I began maturing in music
Disco and Garage
became another one of my passions. From the playground I went to Mendell, Sauers, C.O.D.'s, Bismarck hotel and other parties. But it wasn't until I heard the great late, legendary, Ron Hardy spinning at this club called The Muzic Box, which was located on Lower Wacker Drive. From the time you walked into the Box you were captivated, put in a trance. It was dark, with only the brightness of the flashing strobe lights bouncing off of the walls. The sound system was one of the best in the city.
Ron Hardy
knew how to grab the crowd. He knew how to work the crowd. He made many edits of certain records, and he was even a record producer. With his style and the system no track or record ever sounded the same.
This made me want to really learn the craft. I began trying different things with records until I developed my own style. I have had the pleasure of spinning at clubs such as Retno 5, The Concrete Jungle, Jackson Harbor Bar & Grill, Hi Ricky's, The Fiz Bar, Slicks, Family Den just to name a few.
Some of the past DJ's who were a major influence on me were: Farley, Steve Hurley, Ron Hardy, Lil Louis, & Frankie Knuckles. Some of my present influences: Mark Grusane and Mike Cole of Mr. Peabody records: Baby Funk Roy, Joseph, Colbourne ( He's the real deal!!!! ) also I must not forget Soul in the Hole's Lee Collins and Sadar Bahar.
My mixes are featured on
http://soundcloud.com/jeff_white
and :
http://jeffwhite001.podomatic.com