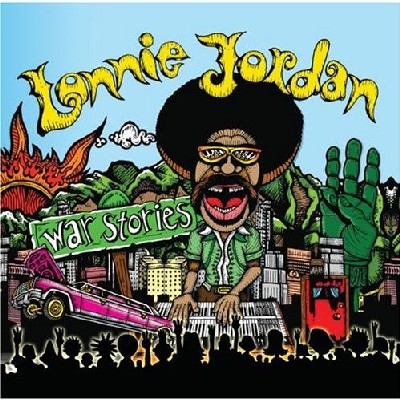 Tracklisting :
1. Don't Let No One Get You Down
2. Get That Feeling
3. Baby Brother
4. Interlude: Leroy
5. Paint It Black
6. Out of Sight
7. Rock and Roll Days
8. World Is a Ghetto
9. Interlude: San Juanito Dub
10. Get Down
11. Third Stone from the Sun
12. Interlude: Descarga
13. Deliver the Word
14. Teresa
Press Release :
WAR veteran Lonnie Jordan is back stronger than ever with this collection of vibrant reinventions of 5 WAR classics, unique covers of tracks by his friends The Rolling Stones and Jimi Hendrix, and some great new originals.
War Stories details the incredible journey Lonnie has been through, battling personal demons on the streets of Los Angeles to performing in major concert halls around the world with 70's icon War. "
I've been thinking about writing a book, based on my experiences, musically and personally
" says Jordan. He goes on, "
Thinking about that got me thinking about the music, so this is the first chapter of my musical autobiography.
"