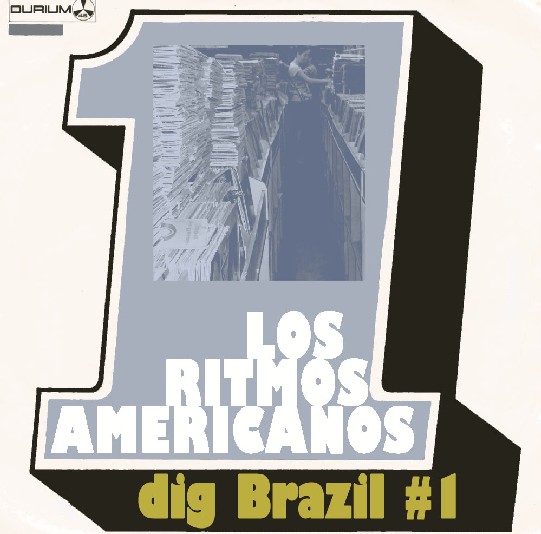 Peter Thomas And His Philharmonic Beat Sound
–
Love Is A Many-Splendored Thing
NEW!
A down tempo psych-beat from German musician.
Noriel Vilela
–
16 Toneladas (Sixteen tons)
Classic Samba-Rock track covered years ago by famous band Funk Como Le Gusta
Novos Baianos
–
O Samba Da Minha Terra
An amazing cover of Dorival Caymmi's classic samba between Tropicalia and Fuzz Groove.
Painel De Control
–
Tal Qual
A Lincoln Olivetti production with nice break and boogie rhythm, still with brazillian feeling.
Tom e Dito
–
Resolucao
Produced by Antonio Carlos e Jocafi in 1974, two samba players go funky in this album. Right On!
Cipo e Sua Orquestra
–
Aquarela Do Brasil
NEW!
Ary Barroso's classic in a funk mood. An exclusive samba–funk dig by Los Ritmos Americanos!
Antonio Carlos e Jocafi
–
Kabaluerê
The famous duo from Salvador de Bahia in one of their funkiest and heaviest work for RCA label.
Arnaud Rodrigues
–
O Dia Que O Diablo Roubou O Bar Do Português (1968)
"The day the devil robbed a Portuguese bar!" Funky devil or funky Portuguese, that is the question?
3 Do Rio
–
Les Cactus
NEW!
Brazilian cover of famous French song by Jacques Dutronc. Funky breaks and nice jerk!
Banda Veneno de Erlon Chaves
–
Quem E
Wilson Simonal's band in a Blaxploitation mood.
Banda Veneno de Erlon Chaves
–
Melô Do Pato/Funky Stuff
Helium-ed voices and funky guitars for these incredible covers from Brazil.
MPB4
–
Agiborê
A funky cover of Tom e Dito's track. Massive bass, "à la Jorge Ben" guitar and space effects. Booyaka!
Som Nosso
–
Estaçao Da Luz
A progressive rock band playing in a funky way? Easy, Tony Bizarro is the producer!
Ed Lincoln
–
Se Você Quiser
Breaks by organist Ed Lincoln with famous jazz band Azymuth and Durval Ferreira producing.
Waltel Branco
–
Meu Balanço
Massive LP from arranger Waltel Branco, re-issued 13 years ago by Mr Bongo. Check the break in the beginning!! Wooooowww…
Peter Thomas
–
Afrikan Bossa
NEW!
A new discovery by Los Ritmos Americanos. Funky and electric LP in a Antonio Carlos e Jocafi mood, but still with Peter Thomas german psych touch.
Arthur Verocai
–
Presente Grego
Jazz-Funk Graal!!
Claudette Soares
–
Nao Quero Nem Saber
Tim Maia's soulful cover. No comments.
En savoir plus :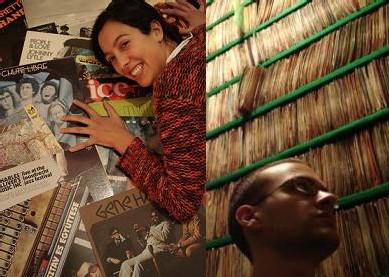 Los Ritmos Americanos
ne sont pas inconnus de Wegofunk, puisqu'ils en sont deux des principaux acteurs. Mys35 et Adri3n, à la fois Bag Packers et Crate-Diggers, sillonnent le Brésil depuis plusieurs années déjà à la recherche de trésors cachés sous forme de galettes vinyliques.
Mys35
Fonction
: DJ / Selecta / Soul Sista, pionnière des Musiques Afrogrooves sur la toile et disquaire au sein du Groove Store à Paris.
Particularité
: dotée d'un flair naturel pour débusquer les morceaux cachés sur les disques obscurs.
Aime particulièrement
: la soul et le disco, les belles mélodies, le jus Ananas/Menthe
Adri3n
Fonction
: Selecta / DJ, musicien (The Funk Kidz, Miss Chrysalide) et disquaire au sein du Groove Store à Paris.
Particularité
: restaure les disques les plus dégradés
Aime particulièrement
: le jazz-funk et la musique latine, les breaks bass-batterie et le café do brasil
LIENS
www.myspace.com/losritmosamericanos
wegofunk.blogspot.com