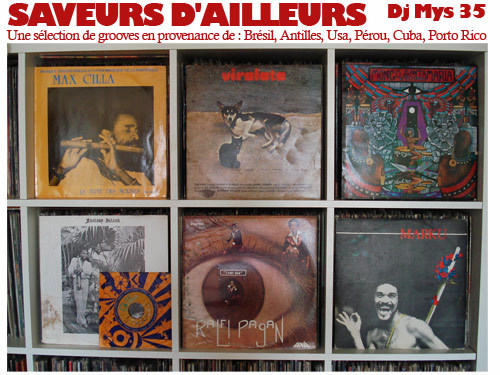 Ecoutez deux mix de Mys 35 (fondatrice de wegofunk)
Mardi 31 Mars, invitée à lémission spéciale célébrant les 7 ans d'existence de la soirée What The Funk.
L'émission Future Basics célèbre la musique afro-américaine et sa galaxie, tous les mercredis, de 21h30 à 23h. Chaque semaine, Soulist et Freeworker (What The Funk) vous proposent mix djs, exclus et nouveautés discographiques et interviews d'artistes.
www.myspace.com/futurebasicsradio
www.radiocampusparis.org/?cat=115
Tracklisting : From Church to Dancefloors
Mitty Collier
Jerry Washington
Gloria Walker & The Chevelles
Cornelius
The Variations
Phil Medley
Learn the Hustle
Little Beaver
Jeudi 8 avril, invité du Voodo Club, l'émission de Juan Massenya sur Radio Nova.
En mix et interview.
Playlist Radio Nova :
Part One
Marku - Girassois
Morris Wilson - Put Your Foot On The Ground
Antonio Adolfo - Cascavel
Part Two
Ralfi Pagan - La Vida
El Gran Grup - Tema del Bump
Mongo Santamaria - The Promised Land
Max Cilla - Crepuscule Tropical
L'interview de Mys 35 par Catherine V. :
www.spokenfunk.org/interview-mys-t1896.html