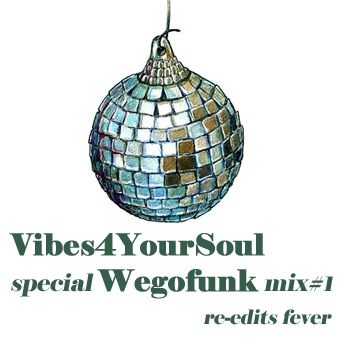 Welcome to
Re-edits Fever
!
1h de mix truffé de classiques disco/funk revus et (à peine) corrigés par une série de producteurs experts dans l'art du re-edit.
Enjoy!
Tracklisting :
1/ Earth, Wind & Fire - Gazillina Rythm (Bozo Meko Edit)
2/ Marvin Gaye - Heavy Love (The Revenge Rework)
3/ William Devaugn - Be Thankful For What You've Got (Onur Engin Edit)
4/ Brenda Taylor - You Can't Have Your Cake And Eat It Too (Greg Wilson Edit)
5/ Plush - Free And Easy (Rayko Edit)
6/ James Brown - Dead On It (U-Tern Diso Edit)
7/ Julien Jabre & MC Mellow Dee - And You Dont Stop
8/ Mr. Scruff - Get On Down
9/ September - Are You Free Tonight (Superbreak Edit)
10/ Howard Johnson - Say You Wanna (Pants Re-Edit)
11/ The Whispers- Love In Me (Situation Edit)
Retrouvez plus de mixs & podcasts soul, funk, hip-hop, downtempo, nudisco, electro sur Vibes4YourSoul
!